T-shirt with MARIUS® pattern©
Colours: Gray, and black
The Marius pattern is a protected design from 1953.
It is the most handknitted pattern in Norway. It is considered as a Norwegian icon and symbolizing the Norwegian's passion for the free outdoors, their love of the Norwegian nature.
Marius t-shirt is made of 100% cotton. 
Unisex t-shirts, with straight fit, suitable for everyone.
Size Chart: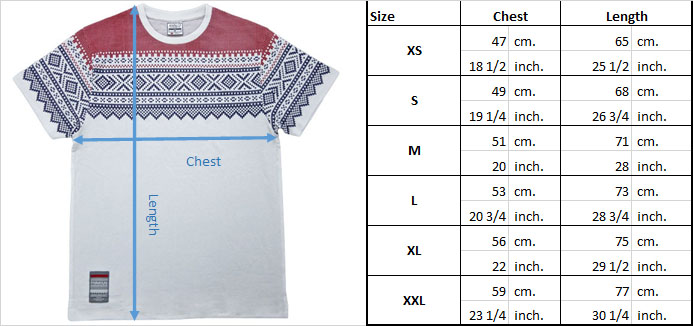 Comments